YAKPAK 70L
Features
Mesh Zip Top
Mesh zip top for keeping things put while also breathing.
Comfy Carry
So comfy it carries itself!
Valuables Pocket
Don't forget your keys!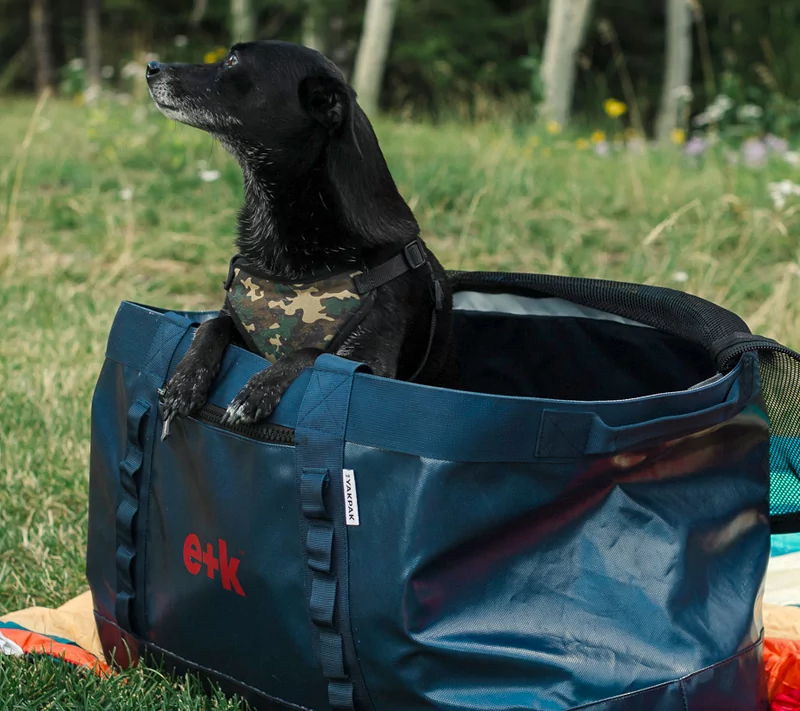 Rugged and Reinforced
So strong not even this beastly dog can break it!
meet the YAKPAK
A new way to carry
The YAKPAK is our take on the tote. It's a rugged, secure and flexible hauler for any adventure. For us, we needed a mesh top to keep our stuff in the bag while it was in the back of the truck.  We think it's the perfect accessory for hitting the slopes, hanging at the beach or heading to a game.